Three Calves Home appliances Co., Ltd. is one of leading manufacturers specializing in developing, manufacturing and marketing home appliances.
Toaster, sandwich maker, air fryer are just a few among our products to enter the hearts and kitchens of many families across the world.We have a rich product line of home appliances that can meet your one-stop purchasing needs.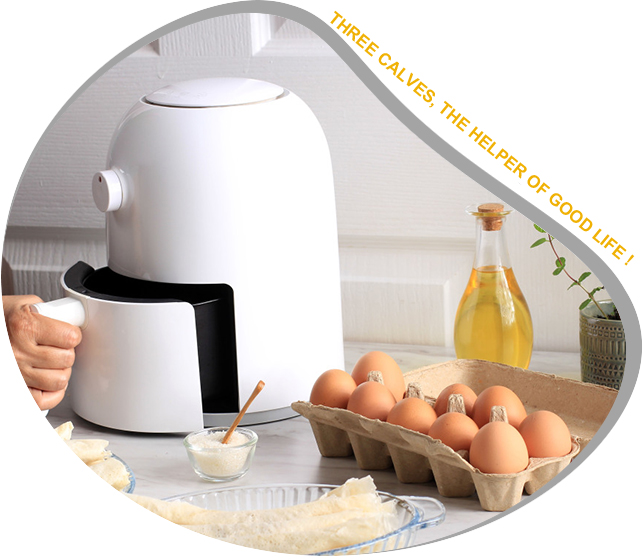 Quality First, Credit First, Customer Top Priority
Our company has product development, mould manufacturing, testing, product manufacturing and other departments. We have a professional team to ensure product quality. We provide quality and high performance products for clients. For a complete product, all the details are our goal. Strict testing procedures and meticulous product packaging make the complete product perfect.Our company aims to establish good and stable trade relationships with clients. Our products are exported to Southeast Asia, the Middle East and other countries and regions. We have deeply won consumer's trust. Our company has GS/CE/CB /RoHS/LFGB and ISO9001
All of our appliance is efficient, contemporary and easy to use. And it keeps evolving to support and often improve the lifestyle of many a people.Our business tenet is"quality first,credit first,customer top priority," working with us is wining the future.
We believe the kitchen is the 'heart of the home', as it enables us every day to create lasting memories with the food we cook for our loved ones. This is why the entire range of 3Calves Cookware and Appliances is a perfect blend of health, taste, and convenience that inspires us to 'cook with pride'. 3 calves products are used in a lot of homes where healthy and tasty cooking is a part of lifestyle.
These premium cookware and appliances are a pleasure to use, are innovative, have attractive colors and designs, and adhere to uncompromising standards of quality.